- 18 Aug 2015 08:05
#159605
It has come to my attention that the most recent launcher tutorial is outdated, so here is how to use it at the moment now that it will download the things you need.
Please first install the pixelmon launcher and make sure you install all components in the install dialogues.
1 - Loging in
When you open the pixelmon launcher for the first time you will need to log in with your minecraft account. To log in you MUST be connected to the internet. You must use your email for your minecraft account, this is case sensitive (if your account has not got an email attached to it you must authenticate your account on minecraft.net). You screen should look like this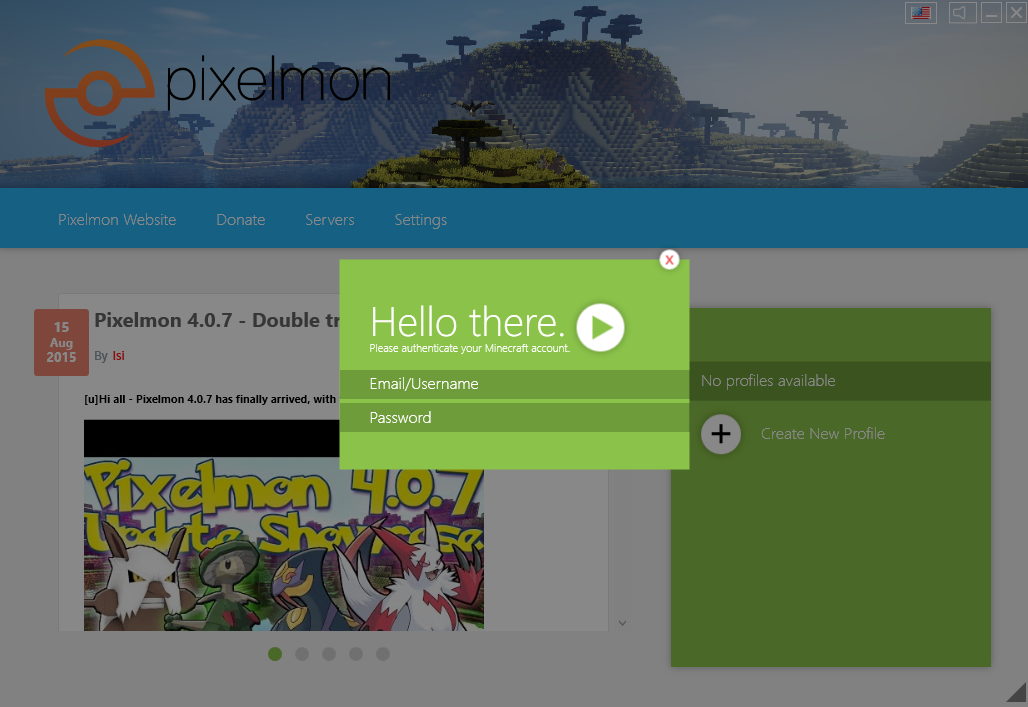 2 - Creating a profile
Now that you are logged in you will be able to create a profile to run. As you will have no profiles already press the large "+" button.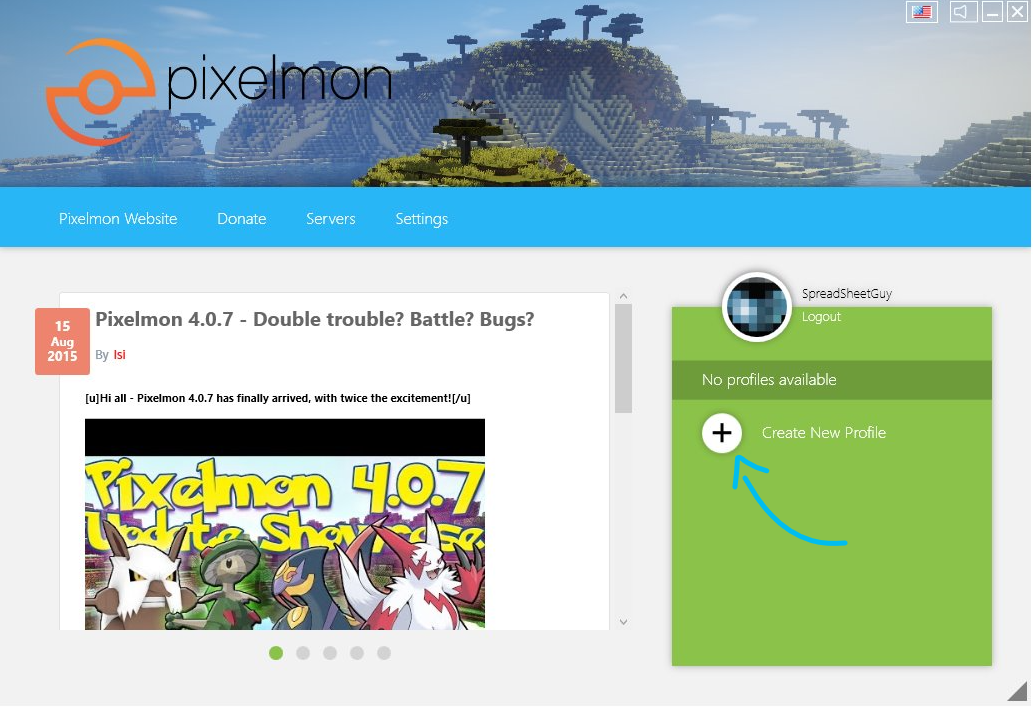 3 - Editing new profile
You can edit the name of the profile. Then click the drop down list (circled below) to view pixelmon versions. Select the pixelmon version you want. An option will now pop up for forge, click the drop down list and add the version you want (usually the top result). If you wish to add other mods click the "browse for mods" button and find the file of the other mod you want to have on your PC. If you wish to launch into a custom window size, add more memory to the process and a few other settings press the "Settings buttons". When you are happy with the profile press "save profile"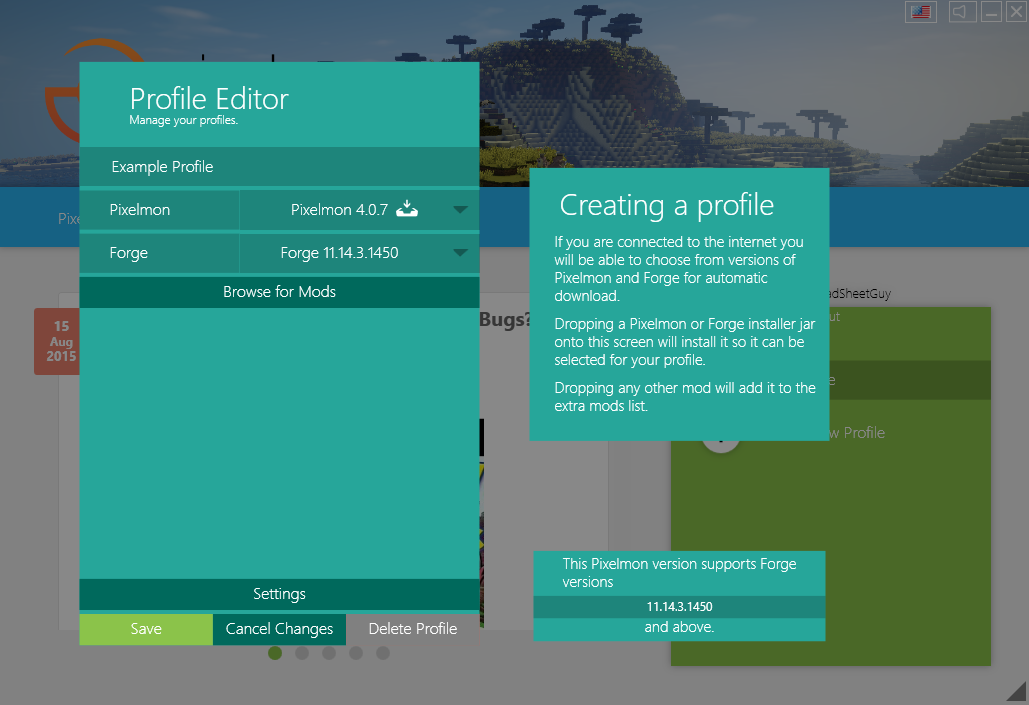 4 - Running pixelmon
When you have saved your profile you will see under your username and icon the name of the profile you just made is there. By clicking that you can chose and change between profiles you have made if you make and use more then one. When you have the desired profile selected top right there is a download / play button. As you have not played yet this will show a download icon (box and arrow). By clicking this the pixelmon launcher will set up pixelmon for you. When it is finished you will be able to start-up the game. In the future this button will just show as a play button as you on launch you are not downloading stuff as it has already been set up.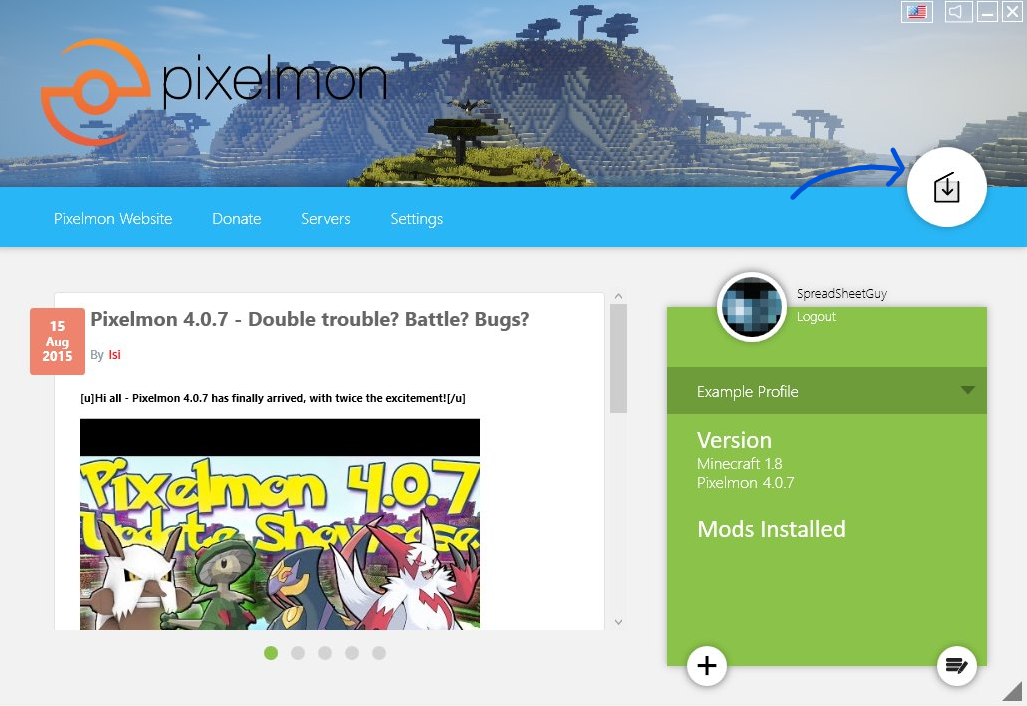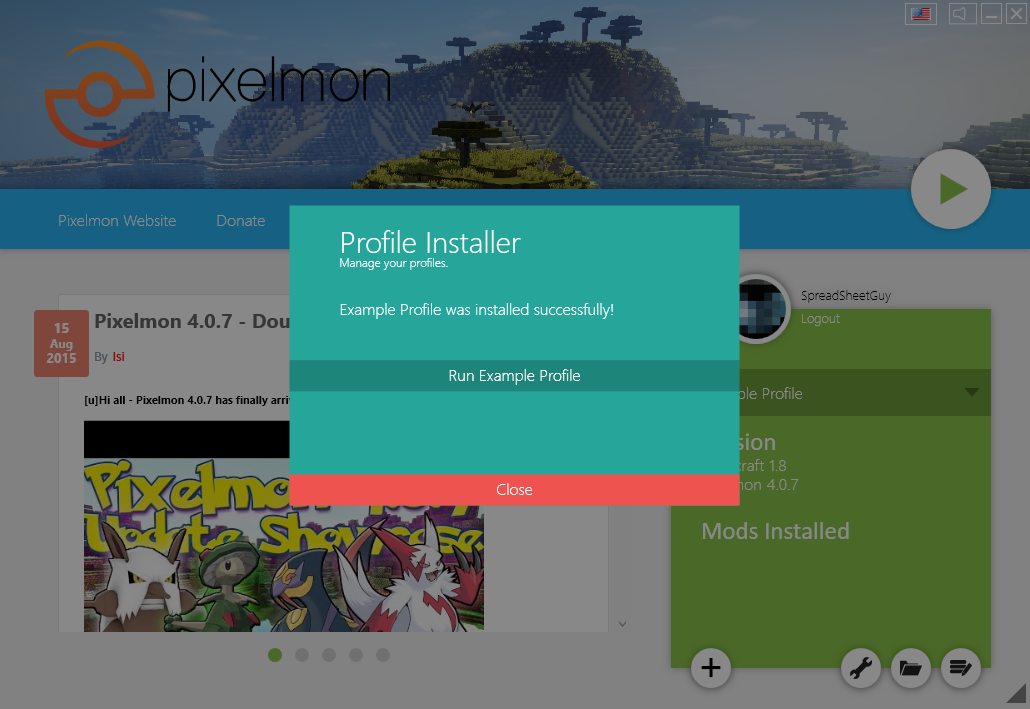 If you have issues and can't find your java install then in the launcher press settings, click select java install then find java.exe for the java you want to use. For example my java can be found at "C:\Program Files\Java\jre1.8.0_51\bin\java.exe". When browsing to find it go to "C:" then if you want to use 64 bit java (and have it installed) go to "Program Files" otherwise go to "Program Filesx86". When in the correct program files folder open the java folder. Next open the folder for the version of java you want to use. Next open the bin folder and then double click java.exe . This should then show the launcher where to look to find java so that it can run pixelmon for you.
Enjoy!
Minecraft username - Jamies1211
Minecraft username -SpreadSheetGuy
Twitch username - Jamies1211