By
D0XN
- 21 Feb 2022 10:11
- 21 Feb 2022 10:11
#210642
Since this isn't really for Discord suggestions, I had to also think of a suggestion for in-game. My suggestion is pretty basic and already looks like it has been suggested before quite a bit.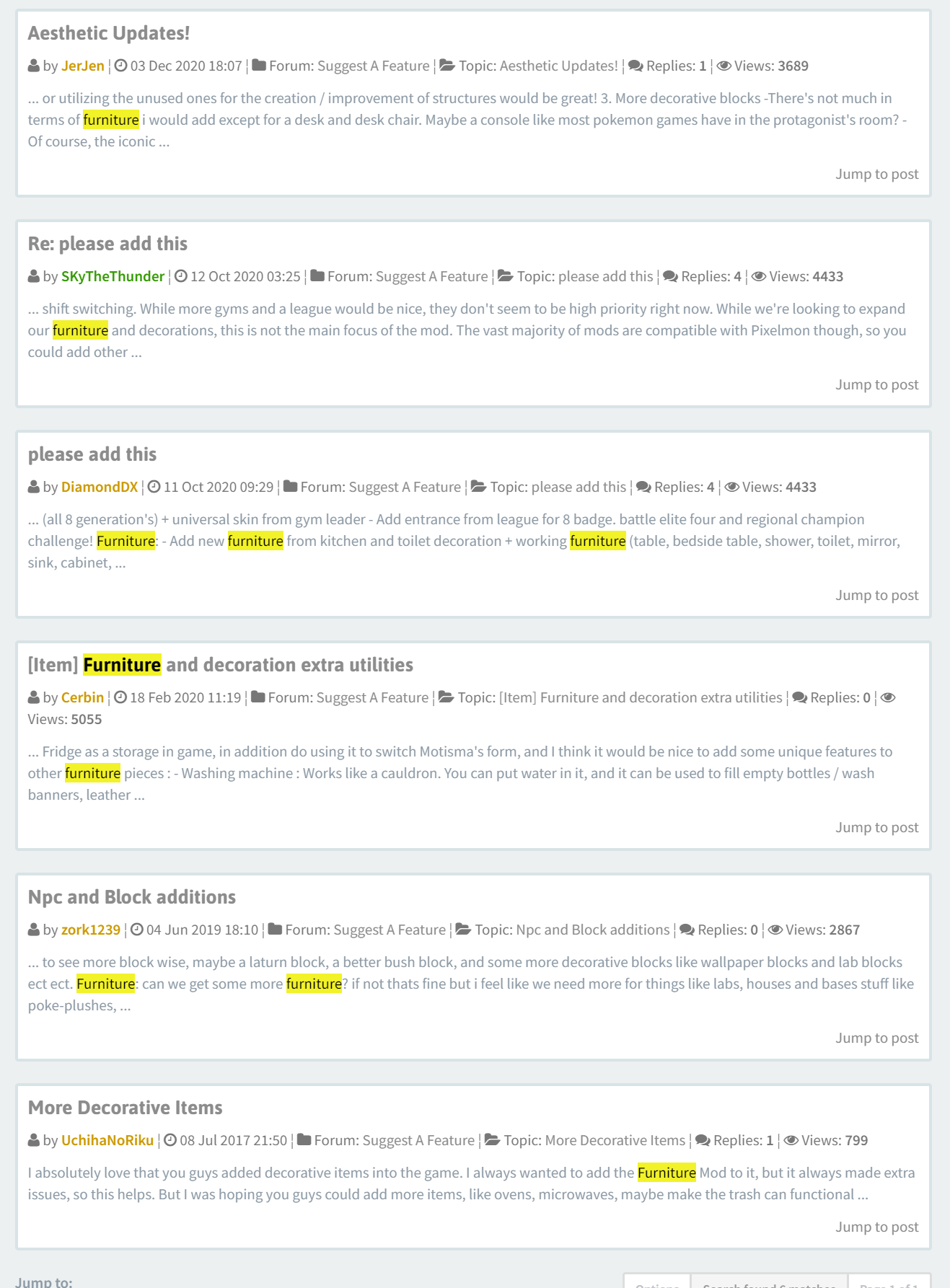 You can use Dr CrayFish's furniture mod, just include it in next update or for 1.16.x.
Discord suggestion is for promotion of Pixelmon related media content. I recently was warned for advertising my Twitch username. I wasn't streaming Pixelmon at the time but I would have been glad to stream gameplay and even promote the pack if needed. You could simply make a channel dedicated for posting YouTube links for Pixelmon, Twitch, etc. Punishments can be given to those who don't display Pixelmon content. Links can be set to expire after 12 hours or so. That way the streamer can change the game and the link won't display to promote other games.