- 19 Jun 2013 22:53
#47367
[center]
- Final{¥}Heaven Pixelmon -
SERVER IPs:
Pixelmon Servers:
PIXELMON
==========================
play.pokeheavenMC.us
==========================
Check out our live map!
http://gold.pokeheavenmc.us:8123/#
- VOTE RESOURCES -
Each vote grants a player one Pokéball and $500 per vote.
- VOTING -
http://pokeheavenmc.enjin.com/forum/m/1 ... es-500-per
Videos:
[youtube]0ftHlg8flGc[/youtube]

Youtuber? 500+ subs? Apply for PR Staff position!
FEATURES:
* Powerful crash protection
* Functioning Game Corner (Slot machines!) in Goldenrod and Celadon city!)
* Lockette (Protect doors/chests)
* GriefPrevention(Protect your land)
* Dynmap (Live map of the server)
* Economy and shops
* Battle Gym Leaders to collect badges and the Elite 4 to become Pokemon League Champion!
* Build/Mine in Survival
* NEW* Mob Arena!
Win Rare Candy, Pokeballs and more!
STAFF:






Owners:


ShanyBaby & Kuwoobie


Admins:


EricaM05, SKYCREEPER1, Aceheartlove, zzFoxy, Eco212, Epicbluejayy, Yophill, Morphtronic, Diego4599, Mr_Link789999



Pokemon Silver/Indigo League President:

- DarrenBomb -


Pokemon Hoenn League President:

- Dazztugz -



What is Pokemon League President?






PR Staff Positions:


Youtubers: - OPEN -
Facebook Page Manager: - OPEN -
Tumblr Page Manager: - OPEN -



What does PR Staff do?






Moderators:

Mr_link789999, - Apply today! -



Head Builder Johto/Kanto

- SKYCREEPER1


Head Builder Hoenn

- Apply Today!


Head Builder Final Heaven

- Yophill



Graphic Designers:

- OPEN -


What are Graphic Designers?




| Show

Graphic Designers are needed to help create banners, animated gifs and slideshows, Gym Leader character bios and other original artwork. Graphic designers enjoy the benefits of Master rank.





Builders:


diego4599
Mau030301
Musicrazy2488
Jamonit96
Mr_Link789999




What is a builder?






Pokemon League Champion (Silver League):

OPEN



Elite 4 (Silver League)



javierdude
bagerbers123
diego4599
kmks_respawn



Gym Leaders:



- Pewter City Gym: (Rock Type) Megaman986
- Cerulean City Gym: (Water Type) dallas123
- Vermilion City Gym: (Electric Type) shot_monkey
- Celadon City Gym: (Grass Type) - Shadowmeire
- Saffron City Gym: (Psychic Type) pikmin77
- Fuchsia City Gym: (Poison Type) Klark8
- Cinnabar City Gym: (Fire Type) Keono_the_3rd
- Viridian City Gym: (Earth Type) masterfwee

- Violet City - flying - Drayok22
- Azalea Town - bug - hamiehamie
- Goldenrod City - normal - mau030301
- Ecruteak City - ghost - Scaffaboy
- Cianwood City - fighting - Gobian
- Olivine City - steel - sea7619
- Mahogany Town - ice - countblackulla
- Blackthorn City - dragon - Fluffykyomi



Apprentice Gym Leaders:



Pewter: - hessonite
Cerulean: - OPEN
Vermilion: - shadow_sworn
Celadon: - ShanyBaby
Saffron: - lizards867
Fuchsia: -Scarcenasa
Cinnabar: Ironraptor3
Viridian: - OPEN -

Violet City: - Teacupforme
Azalea Town: bhjn12345
Goldenrod City: Air_1345
Ecruteak City: -OPEN-
Cianwood City: OPEN
Olivine City: HappyGalaxy
Mahogany Town: - zachman12345678
Blackthorn City: blair2228



To apply for a staff position, use the template below and submit a reply to this thread! Submitting an application does not guarantee you a position. Submitting an application before someone else does not make you more qualified than the person we choose. Staff are NOT chosen by seniority or based on how long you've been waiting for it. You will not get a "turn" at being admin, etc. We will choose you for a staff position if you are QUALIFIED. Nagging staff for ranks will do nothing but make you less likely to ever have one. You have been warned.





STAFF APPLICATION TEMPLATE:

Minecraft Username:
Age:

What position are you interested in? :

What experience do you have with said position? (Have you been an admin/moderator/builder before? If so, where? Do you battle other players a lot in Pixelmon, on Pokemon X/Y or Pokemonshowdown.com?):

Please provide links, screenshots or videos (or PokemonShowdown replays) of work you have done in the past related to the position you are applying for:





IP:

red.pokeheavenMC.us


website: http://pokeheavenmc.enjin.com/home





Type /warp survival to build/mine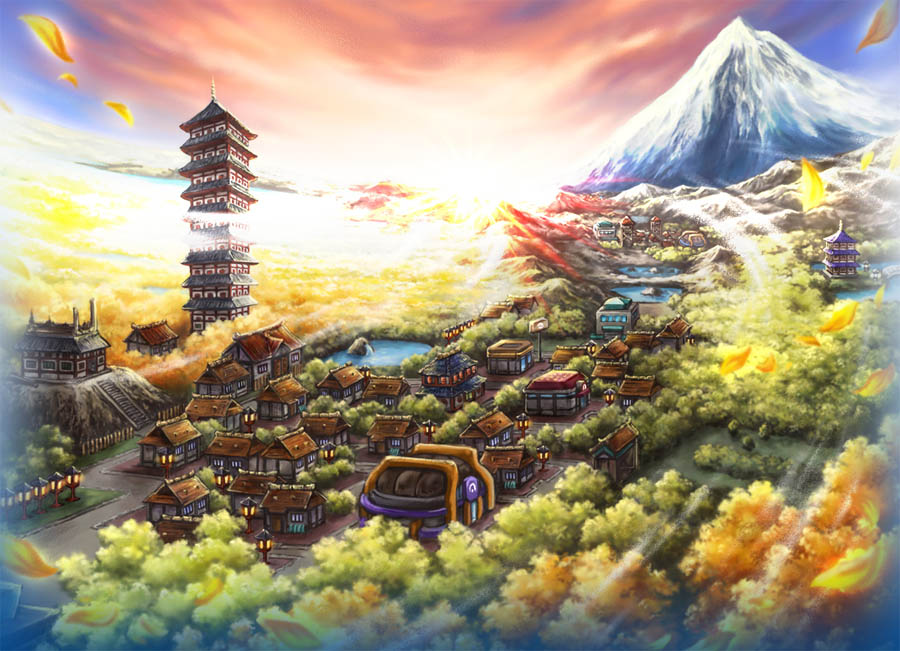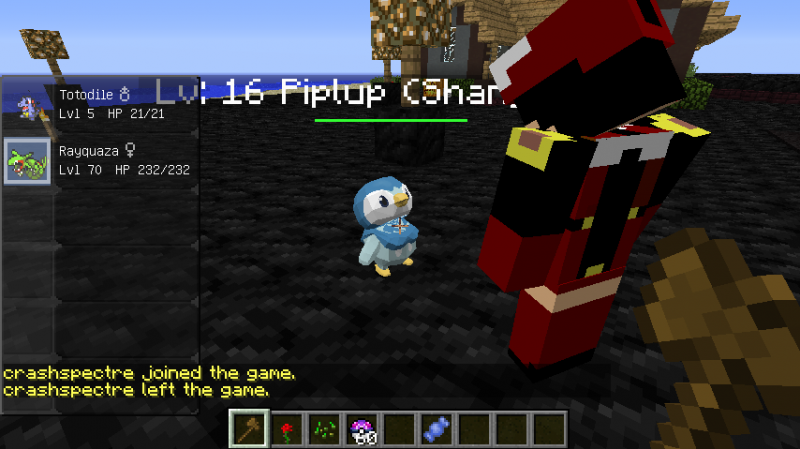 =================================================
*Indigo Plateau is complete, and the Elite 4 are hard at work training their pokemon to be the biggest challenge for the one who can rise above and become the very best... that no one ever was.
The position for League Champion cannot be applied for. You must defeat each of the 8 Kanto Gym Leaders (in any order)and receive their badges, travel through Victory Road and defeat the Elite 4. Once you become champion, you must defend your title against other challengers who have also collected the 8 badges and defeated the Elite 4. *
-----------------------------------------------------------------------------------------
- DONATION STORE -



Check our most popular items and more!





DONOR STORE:



http://pokeheavenmc.enjin.com/shop


- DONOR RANKS -
Donor ranks are obtained *with* the purchase of other items until certain requirements have been met. You cannot simply buy a rank.
Each rank now comes with a shiny pokemon of the user's choice (non-legendary and must exist in the mod.) Say you donate and qualify for Supreme, you will also get x3 shiny upon receiving your rank from an admin. Master rank may choose a legendary shiny of their choice. Please note that rank changes are not automated and must be updated manually by an admin.
============================================
===========================================[/center]
Just Pixelmon!
IP
:
play.pokeheavenMC.us
Website:
http://pokeheavenmc.enjin.com/home